Pissarro dans les ports
from April 27 to September 29, 2013
Exhibition of national interest. Normandy Impressionist Festival 2013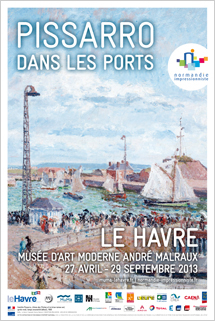 The industrial port made a triumphant debut in modern painting in 1874 during the first Impressionist exhibition with
Claude
Monet
's
Impression, Sunrise
, which was painted at Le Havre. But it was
Camille
Pissarro
who, shortly thereafter, embraced this theme in its entirety with a major series produced over 20 years, from 1883 to 1903, in the three Normandy ports of Rouen, Dieppe and Le Havre.
The port was the focus of the key regional and national economic development issues during the 19th century. Numerous modernization and extension projects were undertaken throughout France, particularly in Normandy, to step up and speed up port traffic. New basins, docks, warehouses and cranes quickly transformed the face of the harbour. Tall ships carrying cargo shared the waters with steamers and transatlantic liners. The quays were a hive of activity of longshoremen, dockers, strollers, onlookers, passengers and the transit of goods of all kinds... Living to the rhythm of the tides and the comings and goings of the ships, the bustling port was a hotbed of modern life that fascinated the new generation of artists and provided their artistic sensibility with endless variations in light and weather.
Over the course of seven trips to Rouen, Dieppe and Le Havre,
Pissarro
painted an abundance of landscapes with bright, rainy or foggy atmospheres, all from the same viewpoint. "Pissarro dans les ports" plunges viewers into this world with an unprecedented exhibition of around thirty of his harbour series paintings, most of which hail from foreign private and public collections.
Works by
Eugène
Boudin
and
Maxime
Maufra
are included in this set of Impressionist harbour views. But while
Pissarro
was completing his series on the brink of the 20th century, young artists by the names of
Raoul
Dufy
,
Othon
Friesz
and
Albert
Marquet
, tributaries of their Impressionist elders and following their footsteps in the same locations, ventured off into other aesthetic directions. Although
Dufy
was drawn for a time to a more realist and social approach, he eventually joined his two companions. In 1904–1905, he succumbed to the call of colour and brought it to fulfillment in 1906 with the first Fauve works painted in Le Havre and on the Normandy coast.
The exhibition finishes with these works, which are almost contemporaries of
Pissarro
and help measure the significance of the break that occurred during the earliest years of the 20th century.
Patrons & Partner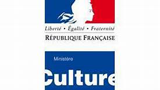 This exhibition is recognized as being of national interest by the French Ministry of Culture and Communication.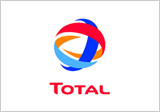 Total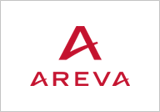 Areva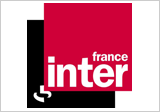 France inter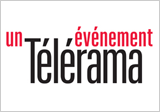 Télérama