Othon Friesz. Le fauve baroque
from October 20, 2007 to January 27, 2008
Exhibition of national interest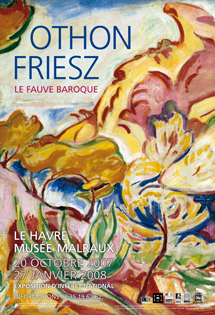 As an extension of the
Braque
and
Dufy
retrospectives, the Musée Malraux pays tribute to one of the forefathers of modern painting with an exhibition on Le Havre-born artist
Othon Friesz
(1879–1949), a companion of
Matisse
,
Vlaminck
,
van Dongen
and
Derain
.
After La Piscine in Roubaix and the Musée d'art moderne in Céret, this final instalment of the exhibition "Othon Friesz, le fauve baroque" comes to Le Havre, with the addition of a section shedding light on
Othon
Friesz
's major contribution to Le Havre cultural life. Co-founder in 1906 of the Cercle de l'Art Moderne, a group of local art connoisseurs and artists who championed Modernity, the young painter was active in spreading enthusiasm for the Fauve school among his fellow citizens. A member of the painting committee alongside
Dufy
and
Braque
, he took part in the Cercle's four exhibitions, from 1906 to 1909, which also featured canvasses by
Matisse
,
Marquet
and
van Dongen
. To help shed light on these little-known beginnings of Fauvism, the Musée Malraux presents, along with early works of
Othon
Friesz
, some of the pieces that the Le Havre collectors acquired for the exhibitions and were later added to the museum's collections.
A last chance to discover the most lyrical of the Fauves, this retrospective—the first since 1979—finally gives the artist his rightful place in art history. The some 160 works on display provide a full overview of
Friesz
's work. The colourful and voluble enthusiasm of the Antwerp and La Ciotat periods gave way to a restructuring phase, as
Friesz
began to turn to the example of
Cézanne
, composing with a more austere palette while retaining a baroque expressiveness of line.
The exhibition also gives pride of place to the decorative arts. A series of vases and plates decorated by
Friesz
are included in the remarkable set of ceramics designed for a villa at Sainte-Adresse and recently acquired by the Musée Malraux. Exhibited now for the first time, the famous panels painted for the Parisian apartment of Vicomte Amédée de Fler illustrate how
Friesz
was, like
Dufy
, a driving force behind the movement to renew the decorative arts of the interwar period. His contribution to bibliophily was the focus of a related exhibition at the Le Havre city library, "Othon Friesz, illustrateur" (November 24, 2007–January 26, 2008).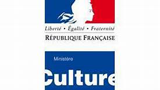 This exhibition is recognized as being of national interest by the French Ministry of Culture and Communication.