Lyonel Feininger, l'arpenteur du monde
from April 18 to August 31, 2015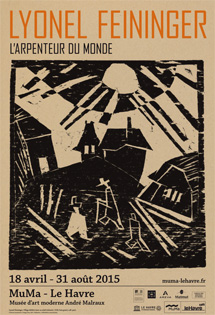 Despite being a major international figure in twentieth-century art,
Lyonel Feininger
(New York, 1871-New York, 1956) remains best-known in the USA and Germany, the two countries where he spent most of his life. A first American retrospective of his work was held during his lifetime, at the Museum of Modern Art in New York, in 1944. But it was 50 years before the next solo exhibition of his work was held. In 2011, the Whitney Museum of American Art, in New York, mounted a comprehensive retrospective that subsequently transferred to the Montreal Museum of Fine Arts. With the current exhibition, the André Malraux Museum of Modern Art (MuMa) in Le Havre (Normandy) in turn pays tribute to
Lyonel Feininger
. For many members of the French public, it will be an introduction to his work. From 18 April to 31 August 2015, MuMa will shed light on
Feininger
's oeuvre via
139 works
(4 oil paintings, 24 watercolours, 22 drawings and 89 prints) spanning his entire career, from 1907 to 1949.
This first solo exhibition of
Feininger
's work in France would not have been possible without the generosity of a devoted collector. Because they have been chosen by a collector, these works naturally reflect the life and tastes of an individual. There is a strong emphasis on graphic art and the dazzling series of wood-cuts made in the space of a few years, between spring 1918 and the end of 1920 at the
Bauhaus
. The artist behind this approachable, poetic body of work is revealed as a man who engaged with the issues of his time, who embraced contemporary utopian ideals, taking part in the founding of the Bauhaus, while exploring individual avenues that produced a lifetime oeuvre of exceptional coherence.
Patrons & Partner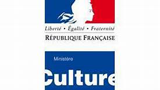 Direction Régionale des Affaires Culturelles de Haute-Normandie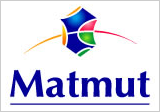 Matmut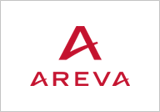 Areva