Pierre et Gilles. Clair-obscur
from May 27 to August 20, 2017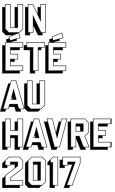 The exhibition «
Pierre et Gilles. Clair-obscur
» was organized as part of
Un Été au Havre
.
1517-2017: The 500th anniversary of Le Havre
From May 27 through November 5 2017, A Summer in Le Havre invites curious parties to discover the city and its famed port through a series ofrich, festive, multidisciplinary programming.In keeping with their vision for public spaces, Jean Blaise and the associate curators have invited artists to practice and explore their own creativity, in order to reveal the beauty of Le Havre's city and port. Relying on the great riches of the city, as well as its savoir-fair and talents, A Summer in Le Havre 2017 will outline a new relationship to the city, embodying a veritable culturalrevolution in progress.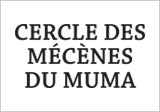 MuMa is also grateful to the
Patrons Circle
for their support throughout the year.
Media partners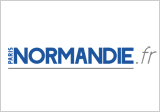 Paris-Normandie
www.paris-normandie.fr