Impression(s), soleil
from September 10 to October 08, 2017
Impressionism will be honored in the heart of the city that witnessed the birth of this major art historical movement. The museum, under the auspices of the Commissioner of general conservation Annette Haudiquet, will host a landmark exhibition around Claude Monet's celebrated canvas Impression, soleil levant. The show will highlight the city and its famous light, a source of inspiration for the the greatest masters of Impressionist artworks, notably featuring paintings by Eugène Boudin, Raoul Dufy, Gustave Le Gray, William Turner and Félix Valloton.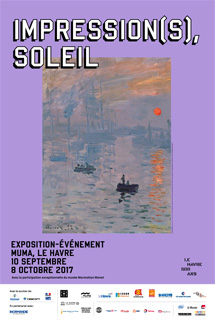 1517-2017: The 500th anniversary of Le Havre
From May 27 through November 5 2017, A Summer in Le Havre invites curious parties to discover the city and its famed port through a series ofrich, festive, multidisciplinary programming.In keeping with their vision for public spaces, Jean Blaise and the associate curators have invited artists to practice and explore their own creativity, in order to reveal the beauty of Le Havre's city and port. Relying on the great riches of the city, as well as its savoir-fair and talents, A Summer in Le Havre 2017 will outline a new relationship to the city, embodying a veritable culturalrevolution in progress.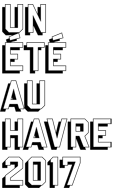 En savoir +
Publications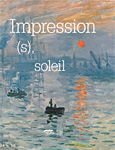 Impression(s), soleil
Catalogue d'exposition
MuMa musée d'art moderne André Malraux, Le Havre, 10 septembre - 08 octobre 2017
Auteurs : Annette Haudiquet, Ian Warrell, Sylvie Aubenas, Isolde Pludermacher, Marianne Mathieu, Marina Ducrey, Sophie Krebs, Cyril Neyrat et Michaël Debris
Édition : Somogy Éditions d'art / MuMa Le Havre, 224 pages
ISBN : 978-2-7572-1291-2