Getting to museum
Audioguide
Visitor aid
MuMa offers a new audioguide available for free from your smartphone! Listen to audio commentary on many artworks in our collection to accompany your visit !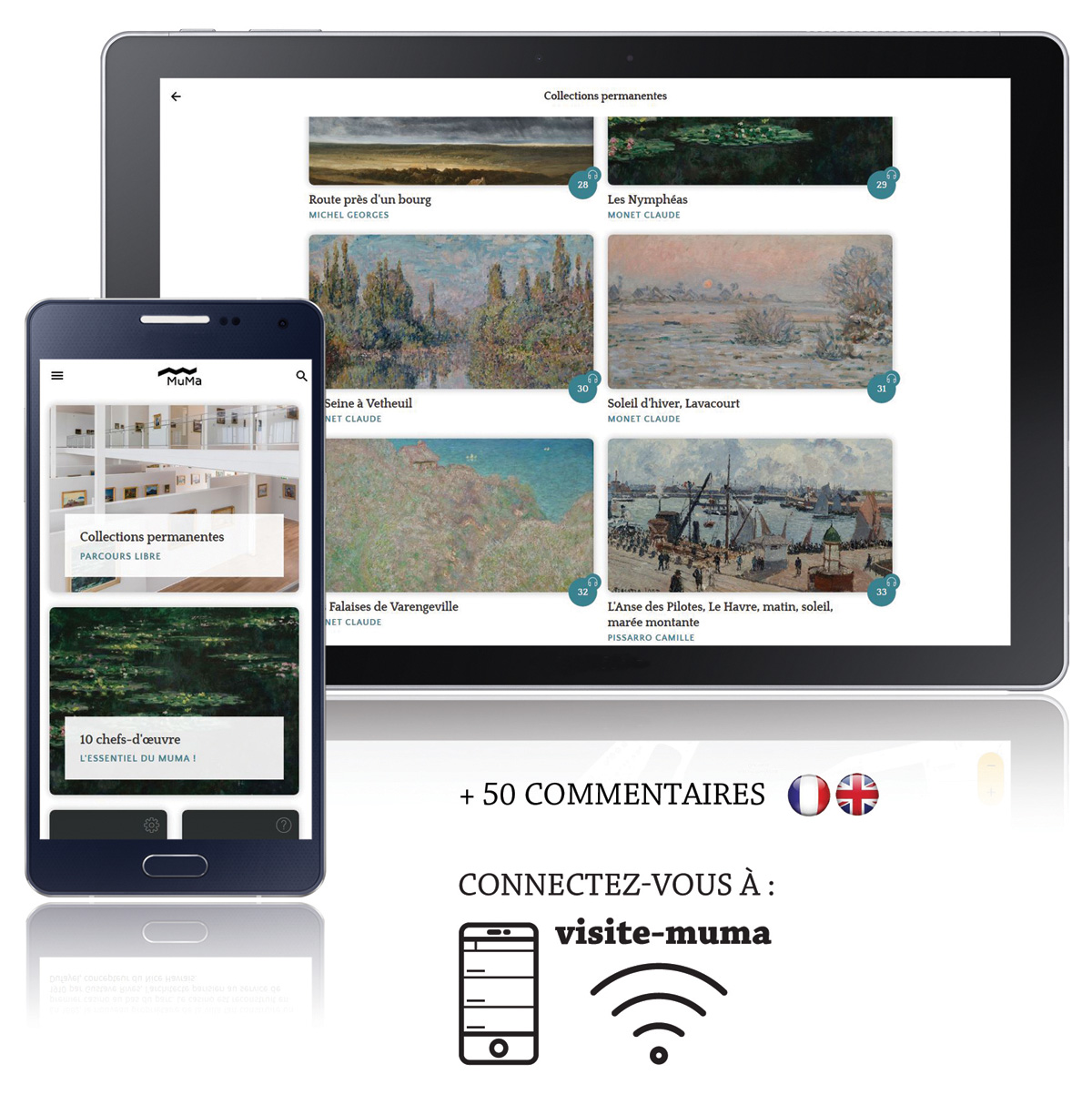 How to get to the museum?
Connect to the WIFI network called visit-muma
Depending on the mobile, you may need to validate a notification saying 'Tap here to connect to visit-muma'
The audioguide opens in this window.
For more comfort we invite you to access it by your usual browser (chrome, firefox, safari ...) by typing in the address bar, the following url:
muma.wivi.fr
You are ready for your visit! Put on your headphones or if you do not have one, we can lend you a headset at the museum's reception!
© Wivi Audioguide Web-Application
designed by Twelve Solutions (Caen), 2018